Essential oils have been used for centuries and not just for their beautiful aroma. These powerful plant/bark/flower extracts are known for their life changing qualities. I don't have any kids myself, but I do work with moms all over the world who LOVE essential oils for their family. I have collected recipe favorites for any season or reason. Below are some mixes I have made for newborn babies. Here are a couple of the mixes I have given out. I created 4 different roller bottles and diluted the oils with Fractionated Coconut Oil. I used 2 drops of oil in each roller, and filled the rest with the coconut oil. You can always add more drops of oil when needed!
On Guard + Frankincense: Daily immune support is so important with such a young and fragile immune system. This is swiped on feet daily.
Serenity + Cedarwood + Vetiver: When some extra help is needed to sleep, this is a go-to blend for toddlers and the newborns as well.
DigestZen + Lemon: Rolled around the navel, this is great to help their tiny tummies  with digestion, gas and fussiness.
Lavender: A swipe on the bottom of feet or even on their clothing helps calm and soothe.
If you are wondering where to get these roller bottles to store the oils in, the fractionated coconut oil or any of these PURE THERAPEUTIC GRADE OILS, feel free to shoot me a message (contact info below)!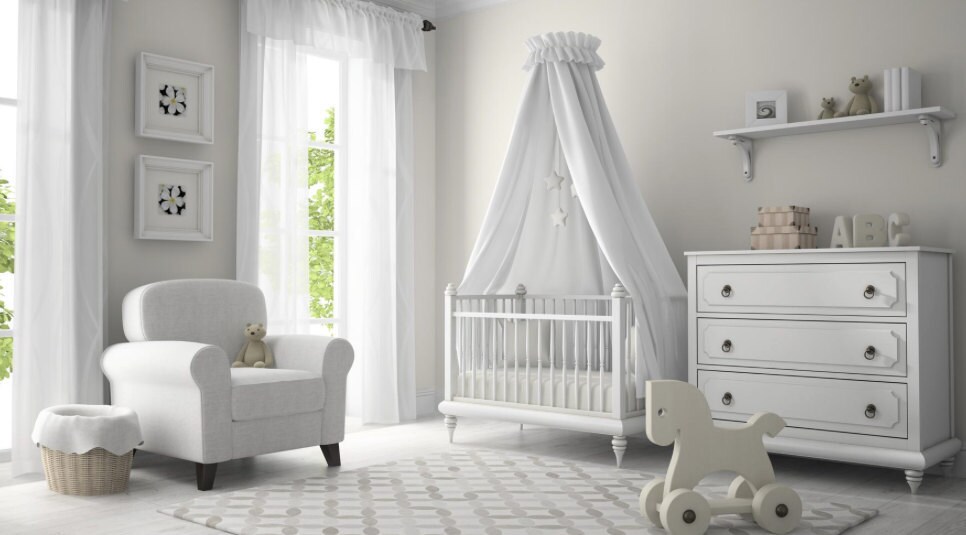 Essential oils can benefit your everyday life in every room of your home, and the nursery is a great place to keep certain products on hand. Whether you're just starting a family, or creating a special room for a new child, here are a few examples of how you can use essential oils in your nursery.
Lavender—One of the many benefits of Lavender is its calming properties. Lavender oil has been used for centuries to soothe skin, ease feelings of tension, and promote a relaxing atmosphere. Add a few drops to a spray bottle with water and mist sheets to promote feelings of restful sleep.* You might also try diluting a drop of Lavender with coconut oil for a soothing bedtime massage.
—This simple 3 ingredient Diaper Cream uses Lavender and Melaleuca oils to soothe skin from irritation. Melaleuca, or Tea Tree oil, is another product known for its skin-benefiting properties, making it a great addition to this DIY. Apply cream as needed for cooling relief.Commercial diaper cream can be made of ingredients that can irritate a baby's delicate skin. This easy recipe is simple, natural, and great for soothing and softening skin. 
Ingredients: 
¼ cup virgin coconut oil
15 drops Lavender oil
10 drops Melaleuca (Tea Tree) oil
Instructions:
Melt coconut oil in a glass cup using a microwave or double boiler.
Add essential oils.
Store in a glass container and leave in a cool place. Apply when needed.
- Your baby's skin is delicate and can be sensitive to chemicals that may be irritating. This safe, effective talc-free baby powder will make their skin soft, dry, and smooth.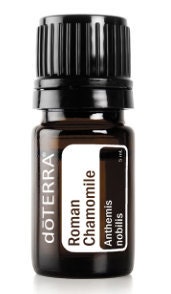 Ingredients:
½ cup corn starch
½ cup Arrowroot powder
1 drop Roman Chamomile oil
1–2 drops Lavender oil
¼ cup finely ground oats 
Note: Arrowroot powder can be found at most health food stores. 
Instructions:
Combine all ingredients and mix well.
Tip: If you don't have finely ground oats, combine ingredients in blender and pulse until finely ground. 
Put ingredients in shaker style bottle. 
Tip: Use an empty spice jar with sifter lid for easy application.
*These statements have not been evaluated by the Food and Drug Administration. This product is not intended to diagnose, treat, cure, or prevent any disease.
Your babies aren't the only ones who need the love! As mother's who have been through such a powerful birthing journey, you do too! Childbirth is one of the most amazing and taxing efforts the human body can perform. For many women, recovery after labor and delivery involves tender skin, especially for those who experience tearing or receive an episiotomy. Warm water sitz baths and other sprays are often recommended to help alleviate some of this discomfort.
This natural postpartum spray includes Lavender oil which can be used to soothe occasional skin irritations. It also includes Frankincense oil which comes from the Boswellia species of tree and has been used in Ayurvedic and traditional Chinese health practices. These oils work together to promote a soothing environment.
Ingredients:
6 tablespoons witch hazel
4 tablespoons filtered water
5 drops Lavender oil
5 drops Frankincense oil
Instructions:
Combine witch hazel and water in a small glass spray bottle. The bottle pictured here is much larger, to demonstrate a larger portion.
Add Lavender oil and Frankincense oil.
Shake well and apply to perineum, or spray onto feminine hygiene pads for a cooling effect.
If you want any more information on how you can get more oils or share and build your own oil empire feel free to email me. I also have a Facebook page with tons of recipes and ideas for using your oils! Thanks for hanging out!
Meet the writer:
"Hey everyone! My name is Gracia Germaine. I live for health, good vibes and a whole-lotta sunshine. I love sharing tips for natural nutrition and wellness, to live the best lives we can, chemically free. Follow me on my ever growing journey of essential oils, all things plant based food and love. You can find me on FB at Gracious Oils and Instagram at @GraciaGermaine"
gracia.brigman3@gmail.com