It's that time of year again. The time of year where at least 3 people you know are sick; all the little kids have runny noses, and all the mamas have sinus headaches. The Christmas season is my favorite time of year, but the changing weather always brings a cold with it… or 2 or 3. 
Right now, my babies aren't feeling well. My 17 month old has the worst sinus infection he's ever had, and my 4 month old is experiencing her first-ever congestion and runny nose. Needless to say, it's been a little… ok, a lot… whiny at my house today. There's a horrible, helpless feeling that comes along with having sick babies. Both of mine are too young to understand why they feel out of sorts, and neither one of them can truly communicate to me what's bothering them or what would make them feel better. So, naturally, they cry (or whine) A LOT. It can feel like an all-day battle trying to keep the tears at bay. 
As I've drudged through the trenches today with sick little kids, I've discovered a few things that might be helpful during all the little kid sick days.
Tips for Little Kids Sick Days (that will hopefully help preserve your mama sanity) 
Snuggle. 
This may seem obvious, but today, I've caught myself trying to do other things instead of just holding my babies. I honestly believe when I take time to stop and snuggle my toddler, he feels better. After all, he's hanging on my leg because he wants to be held, right? (sometimes, yes…. sometimes, it's just because he knows I need an arm workout and want to pick him up and put him down over and over and over and over and… any other toddler mamas?)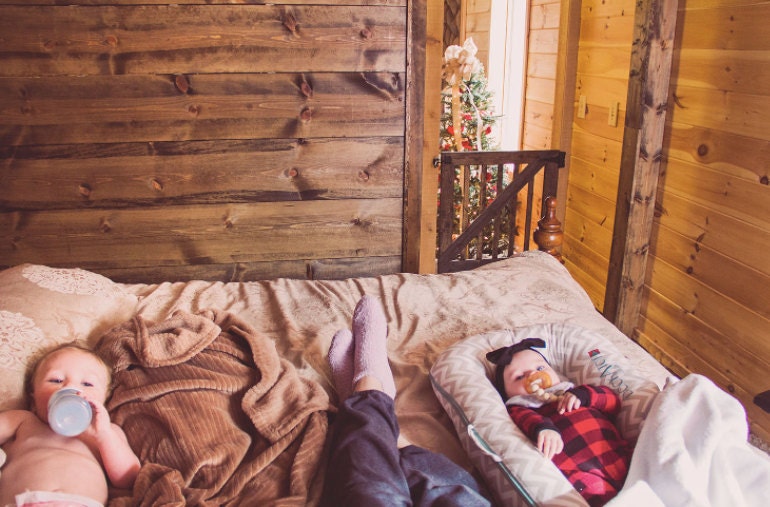 2. Give yourself a break on housework. 
This is directly related to #1. The sick littles are going to demand your attention, whether they really, really need it or not. The baby will cry more than usual; the toddler will pull on your pants leg and whine until you pick him up… so, just go ahead and cut yourself some slack on the housework. It can wait. It's probably not gonna get done even if you try, so don't beat yourself up about it.
3. Watch a movie.
Forget about screen time limits on sick days. Sometimes, it's not that easy with toddlers, though. Walker gets bored quickly with sitting still on the couch. I've found, in toddler world, if a movie is peanut butter, a snack is jelly. My favorite way (and just about the only way) to get Walker to watch a movie is to give him a snack at the same time. I usually put his high chair in front of the TV and voilà! The snack + movie combo generally holds his attention twice as long as a movie alone. Food is life, am I right?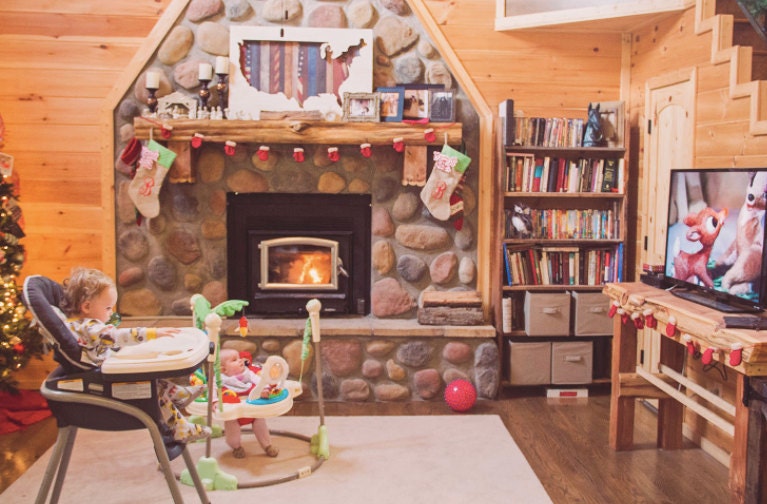 4. Saline + Suction.
This is an oldie but a goodie. If you're like me and you Google everything, then you've probably seen this tip mentioned before. I tried it with Walker when he was small, but I never got great results. With Milly, though, this trick works wonders. All you need is plain saline nose spray and a bulb syringe. I picked up this Little Remedies saline, and it works great! You can use it as a spray for bigger kids, but when you turn the bottle over, the saline comes out as drops - wayyy better when dealing with babies. I put a few drops in each of Milly's nostrils, wait a minute or two, then use a bulb syringe to suction all the yucky stuff out. Warning: Babies HATE bulb syringes. BUT it's totally worth a few minutes of crying in exchange for easier breathing.
5. Give a popsicle bath. 
I saw this great idea over on the Busy Toddler blog, and I'm so glad I did! Popsicles are a toddler's love language. Give him a popsicle in the bathtub and you've just earned yourself Walker kisses for life. Not only does it make him happy, but also a warm bath can help to loosen up congestion - especially if you run hot water through the shower for a few minutes beforehand to steam up the bathroom. (Obviously, be careful to run bath water that isn't too hot for your little one.) The popsicle addition is super fun for your kiddo, but you can also pull a little mom trick here. Make pedialyte pops! We use a DIY popsicle tray like this one. All you have to do is pour in some pedialyte and give it time to freeze! We also like to use apple juice on non-sick days. Yum!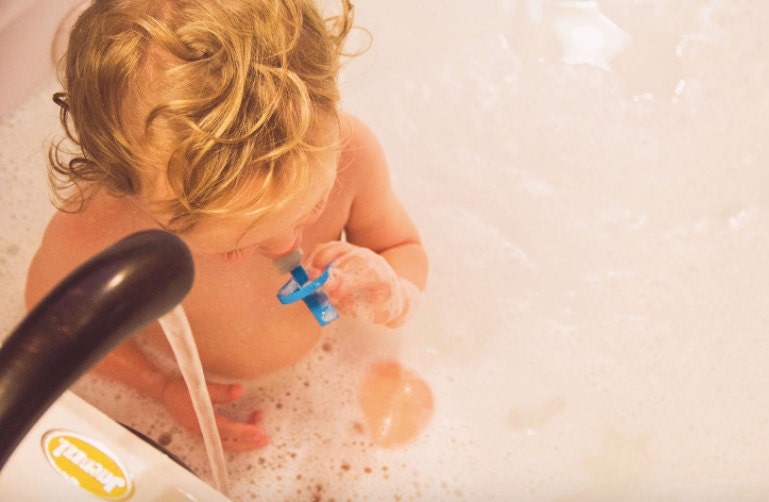 What are some ways you survive sick days at your house? Please leave your ideas in the comments below!
Meet the writer:
"Hi friends! I'm Emily: a small-town Alabama girl turned Registered Nurse turned pastor's wife and stay-at-home mom of two all in less than 2.5 years! I'm married to Michael, and our sweet babies are Walker (18 months) and Milly (6 months). *insert blissfully stressed emoji here* To say life can be a whirlwind is an understatement for me. But I've found my niche. The thought of being a wife and a mama always permeated my little girl daydreams, and now, I'm actually living those dreams! Check out my blog for all things marriage, motherhood, and ministry! You can find me at or on Instagram @emilylbrasher."